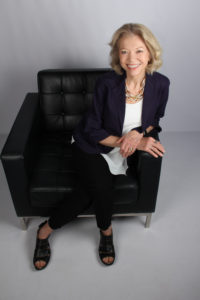 Let me introduce myself.   My name is Carol Pierce-Davis, Ph.D.
I am a psychologist in private practice; not a pastor, priest, or missionary. I'd like to call myself a woman of faith, but that sounds a bit presumptuous and involves much more righteousness than I could ever muster.  So, please just call me Carol.
For almost thirty years, I participated in community outreach programs through my church.  I am licensed as a Lay Chaplain, a lay preacher and a lay Eucharistic Visitor. In plain language, I visit the sick and the aged who are no longer physically able to attend church. I have had the honor of visiting hospitals, skilled nursing facilities and homes of individuals, carrying with me a communion kit and sharing the Eucharist. For ten years, I visited assisted and independent living campuses to conduct full services including Communion and a message.  For the past two years, I have helped as needed in the preaching ministry of the  Episcopal Church.
As an undergraduate Speech Major, I learned that when addressing a group, you must remember to whom you are speaking.  Then speak to them.  This was an easy task when visiting assisted and independent living residences.    I was speaking to people clearly in the second half of life.  Now that I preach to a congregation of all ages, I call upon a lifetime of living to reach them which would be difficult without the perspective one gets from having been there.
Clearly, I am in the second half of life. My kids are grown and have made me an "Omi," several times over.  Instead of children having the run of the house these days, it is dogs running the show, all of whom are appropriately spoiled.   Many of my friends and colleagues are retired.   While I have no  retirement plans myself, my husband has just joined their group
The point being, I too am in the second half of life.  Originally I'd published these meditations under the moniker of Senior Moments with God.  When my friends worried that folks would think I was writing for senior citizens only, they suggested that I open up the title to include all adults.  Well, I figure any one of us at any age could be in the second half of life and just not know it.  So, my friends may be up to something. I started a search for an easy domain name to remember, like www.lifetimewithgod.com.  I'd appreciate you telling  your friends to put that in their browser, and it will take them to my fully titled manuscript, "A Lifetime Journey with God, Meditations from the second half."  It is my prayer, that in these messages people of all ages will find something thought-provoking, maybe even inspiring to ponder  and share with others in conversation.  And while you are at it, feel free to share your thoughts with me.
Finally, God bless you for taking the time to read these humble offerings.  Feel free to leave comments and share your thoughts with me.